Created in 1994, the Ave Bagacum association then aimed to animate the city of Bavay (France - 59) and highlight its heritage. The inhabitants of the city did not wish to see the ruins of one of the largest forums of the Roman Empire fall into oblivion, that of a city at the crossroads of major Roman roads and capital of the Nervians: BAGACUM
Almost 25 years later, the association has evolved a lot and is now, along with others, one of the major groups in the ancient French reconstruction. Invited to many European events, AVE BAGACUM brings knowledge and know-how with seriousness and humility while defending a certain living vision of our passion.
In 2019, the association begins a major turning point in its history by leaving Bavay to settle in the Cambrai region. Now located in the town of Rue-des-Vignes, we are now working in close collaboration with its Archéosite and its experts.
An association that has existed for more than 25 years, at the service of Living History!
who work both the civilian and military aspects of the life of a Roman legion.
to present to the public an open window on our past.
Strong principles to open up
a window on the past
Research
We spend a great deal of time researching all the sources at our disposal to reconstruct as faithfully as possible the lifes of men and women of roman time.
Immersion
Our camps are intended to be as immersive as possible: no anachronistic material, and we try to reproduce, as closely as possible, the life in a legion camp.
Pedagogy
Our camps open a window on the past, so that the public can discover through our contact all aspects of life during the time of Caesar or during the reign of Trajan.
Authenticity
In order to offer the most faithful reconstruction, we make maximum use of the raw materials of the time, but also of the ingredients available in antiquity for our meals.
Our project :
Immerse yourself in the daily life of a Roman legion.
Our camps in total immersion allow, the time of a few days, our members to dive deeply into the life of the legionnaire, whether it is in the tension preceding the fight or during the anxious wait for the night's shift.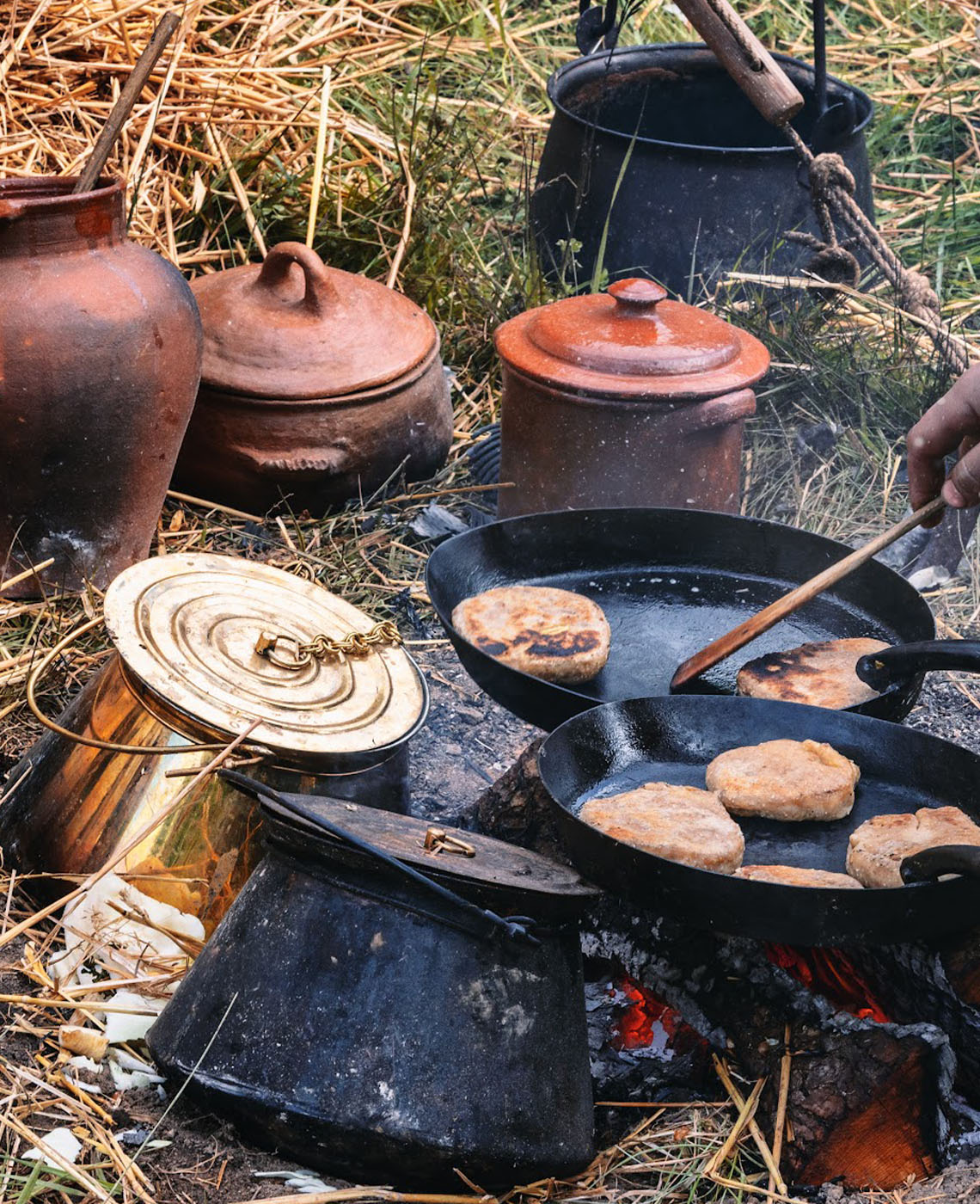 Via an immersive pedagogy we immerse our visitors in the daily reality of the Roman. Along with our civilians and legionaries, the public will discover the concerns, hopes, fears and beliefs of a rich and complex society.