AVE BAGACUM chose for its republican pole to focus on the period of the Gallic Wars.
A period of great change, the Gallic War saw the Tenth Legion roam the Gallic lands where it would participate in these decisive events for the future of two great civilizations.
A rude man, the legionary is above all a citizen, defender of his City. Since the reform of consul Marius, the legionaries come mainly from modest backgrounds.

Simple men, they have left their homes, their wives and children, on an adventure that is beyond them.

Attracted by a regular pay and the promise of fabulous loot, these men will endure seven years of deprivation and suffering for a single dream which is called ROME.

If these legionaries, citizens, do not all come from Rome, they nevertheless all come from Italy.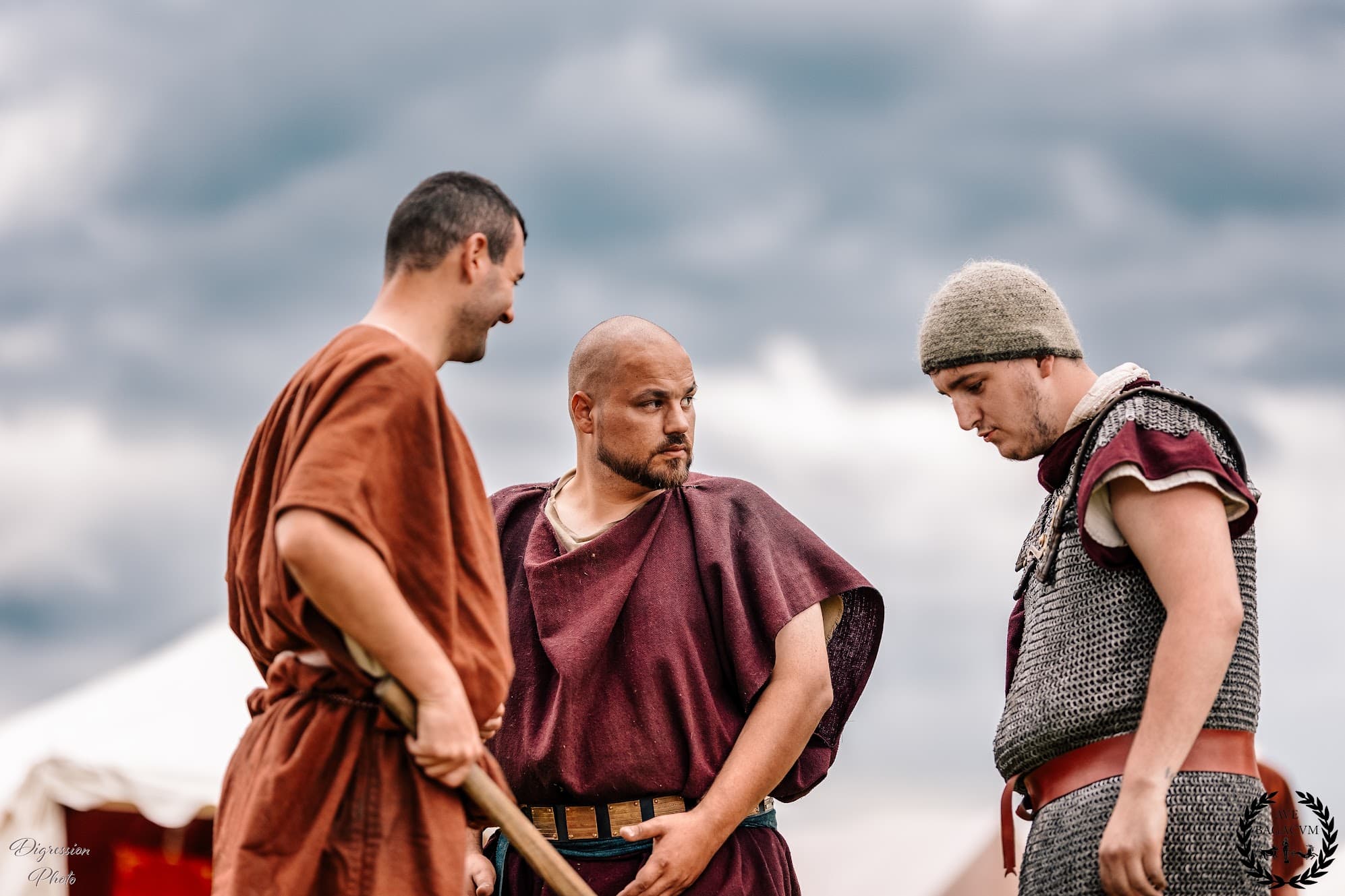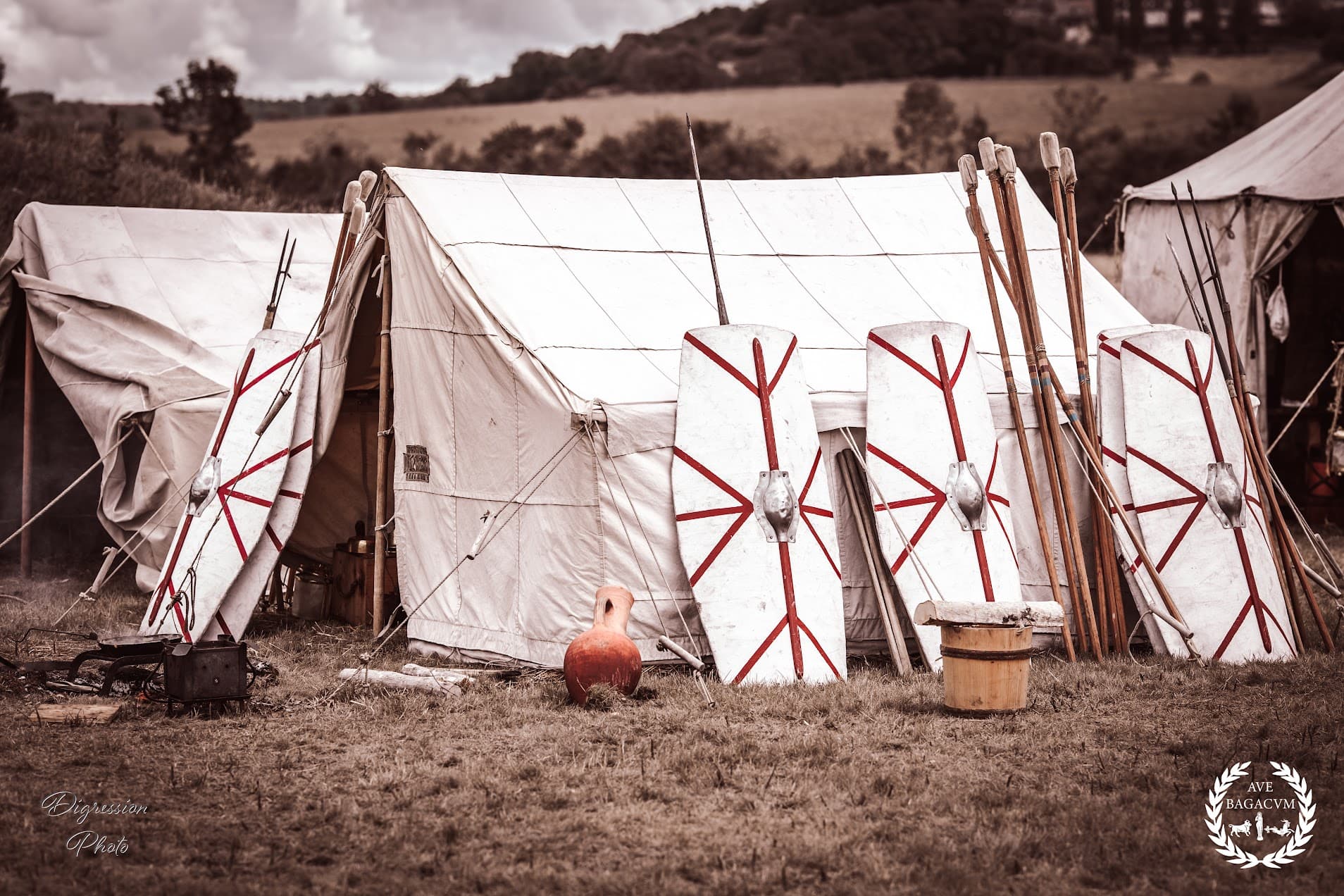 They will have to endure the winter snow in the heart of the Belgian territories, the icy breeze of the British Sea and endless walks in the cold autumn rain.

Nestled under their paenula, they will experience the homesickness that serves the heart of the sentry in the darkest hours of the night.

During these difficult years, only one thing will keep these men united: the presence by their side of seasoned professionals, experienced officers who will lead their men through the Gallic storm.

These officers are the bones and the heart of the Roman legions. Always at the head of their centuria, ensuring both morale and discipline, they will bring iron to the heart of the Gallic nations.